Roanoke Area Extended Stay Hotels
Affordable Corporate Suites has four extended stay hotels in the Roanoke VA area for you to select.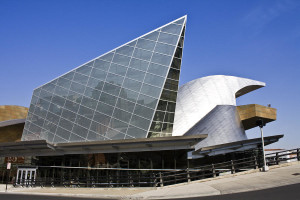 The Roanoke VA area is home to the largest medical center in the state and also home to four Affordable Corporate Suites locations. The oldest farmer's market in the state is open for business every day in the charming downtown Roanoke, and the dramatically beautiful Taubman Museum of Art (photo at left) sets the standard in both the exhibits and the unique architecture of the building.
Roanoke is also the headquarters city of Affordable Corporate Suites, and we are proud to offer you four different locations for your extended stay or overnight visits in the area: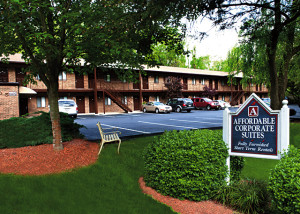 Roanoke – Florist Road – Our Florist Road location is set in a wooded area with a quaint par-3 golf course down the street. The Roanoke Regional Airport is under two miles away as is the region's best shopping and dining. Click here for details and reservations.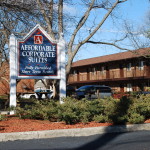 Roanoke – Lanford Street – Our Lanford Street location is just minutes from the Roanoke Regional Airport and Valley View Mall as well as I-581, it is the most convenient location in the region. Built on a former walnut grove, it is surrounded by trees. Three buildings give it a "campus" feel and a real sense of community. Click here for details and reservations.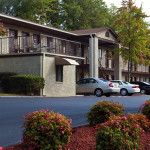 Roanoke – Overland Drive – Located just minutes from Tanglewood Mall and major thoroughfare I-581, our Overland Drive property is adjacent to one of the area's most comfortable neighborhoods. This lovely tree-lined property has more units than any other because of its popular location. Click here for details and reservations.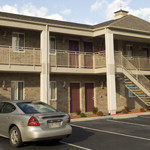 Salem (adjacent to Roanoke) – Salem is a college town (Roanoke College) with a small town feeling. It has a beautiful downtown where you can get a great meal at one of the many restaurants or purchase your own fixin's at the Farmer's Market. Plus, the larger shopping opportunities in Roanoke are just minutes away. Affordable Corporate Suites of Salem has a unique history. It sits on what was once the largest amusement park in the region, Lakeside. There are still small pieces of the wooden roller coaster visible. There is shopping conveniently located and a golf driving range next door (so bring your clubs!). Click here for details and reservations.