Salem VA - Affordable Corporate Suites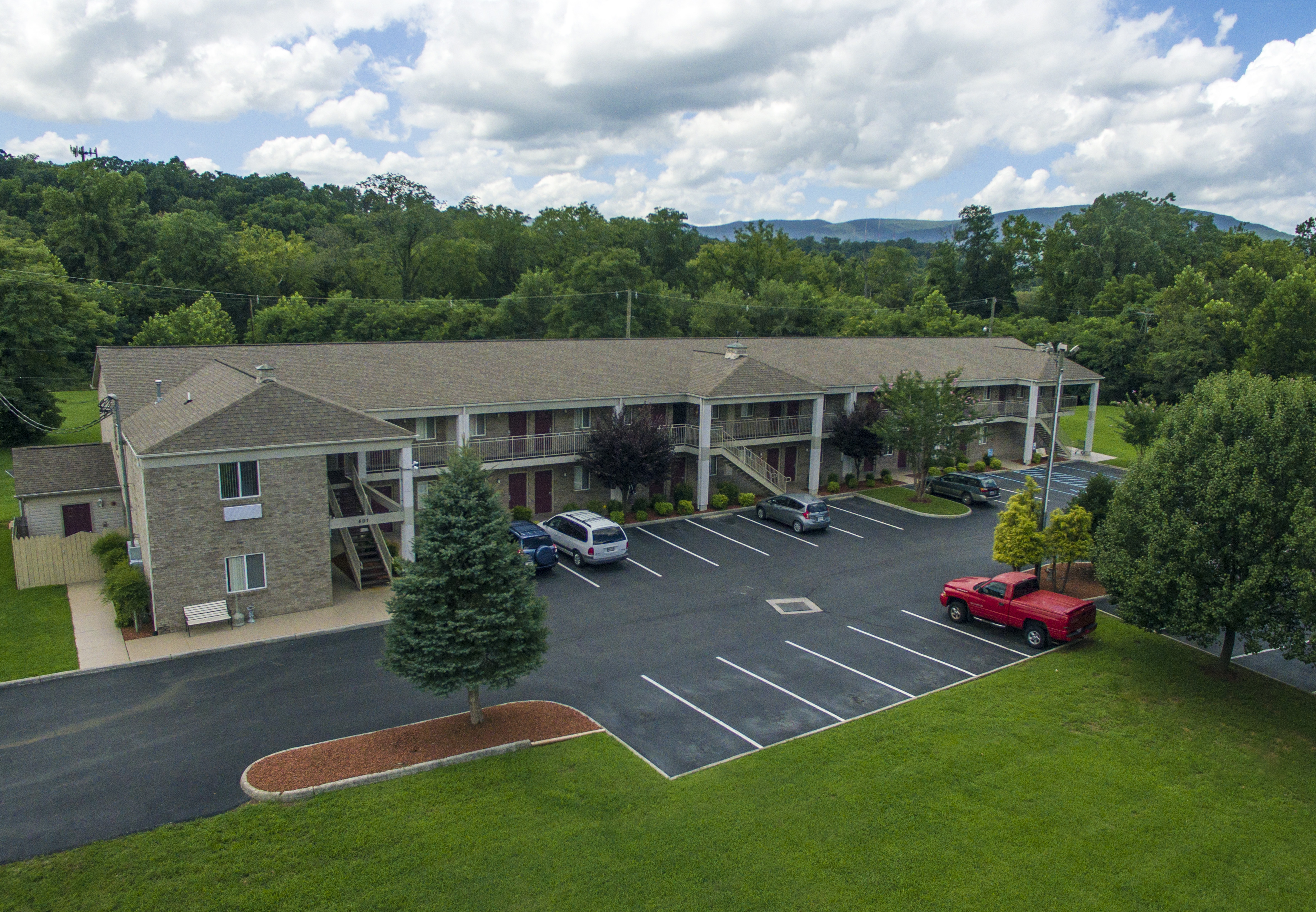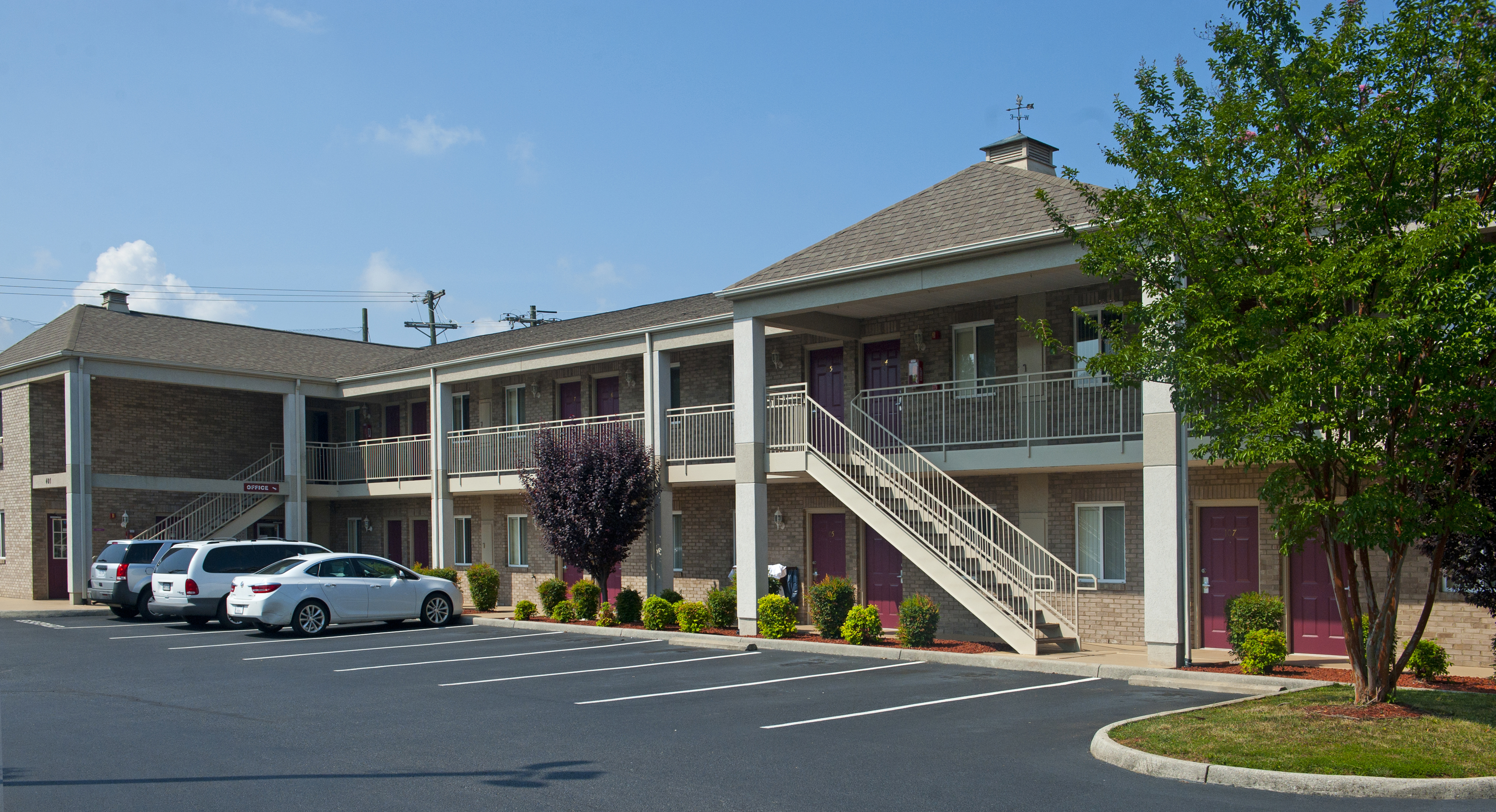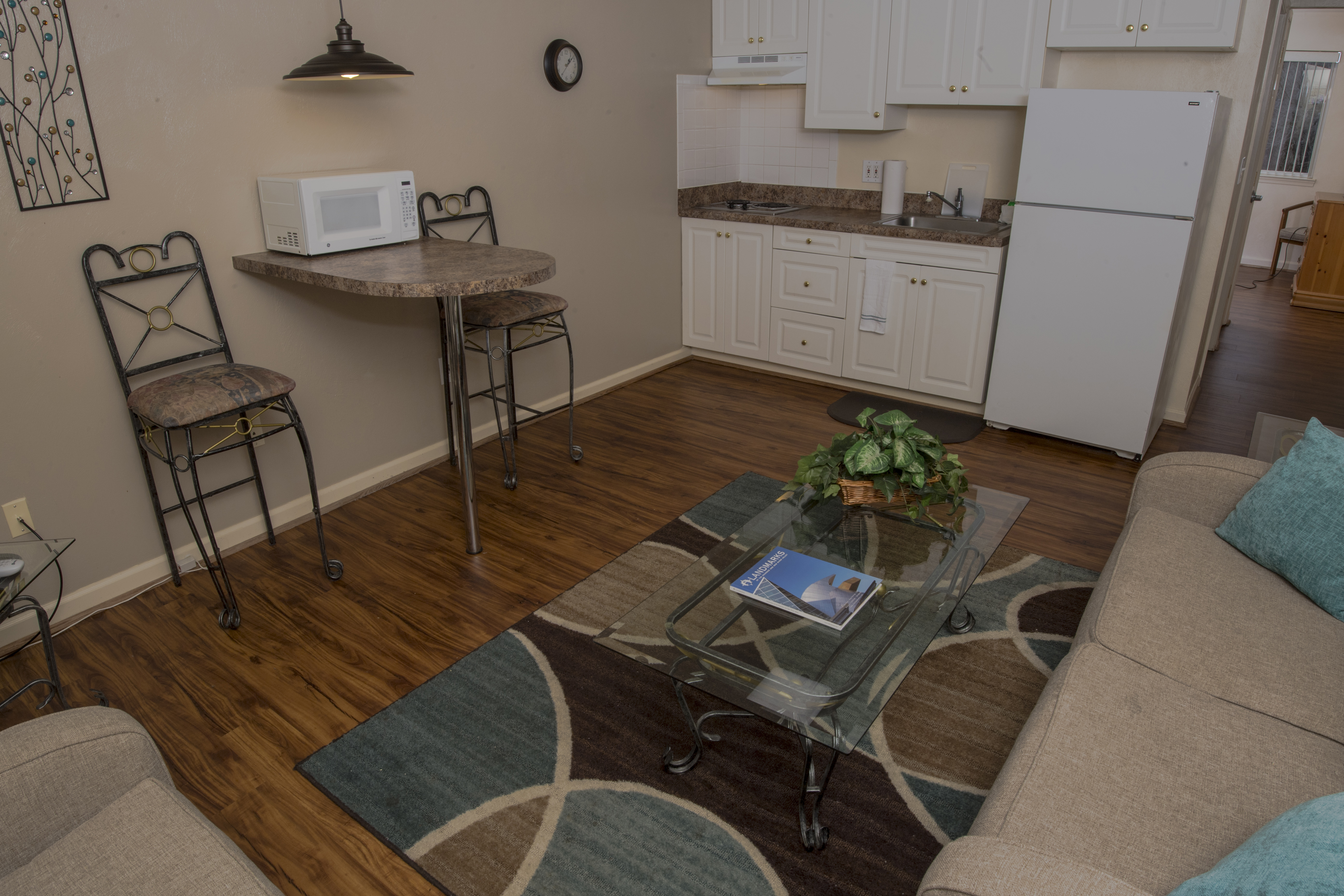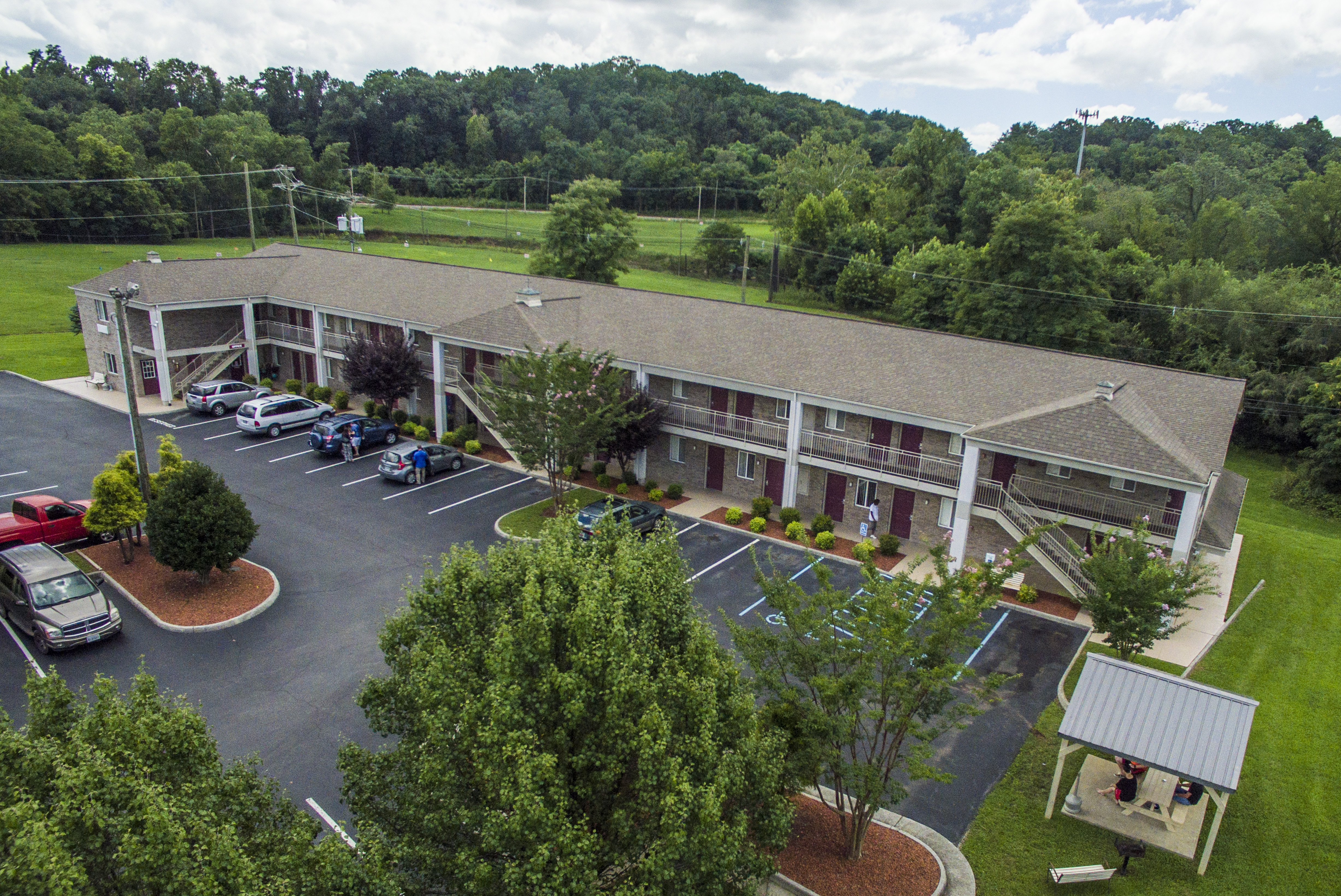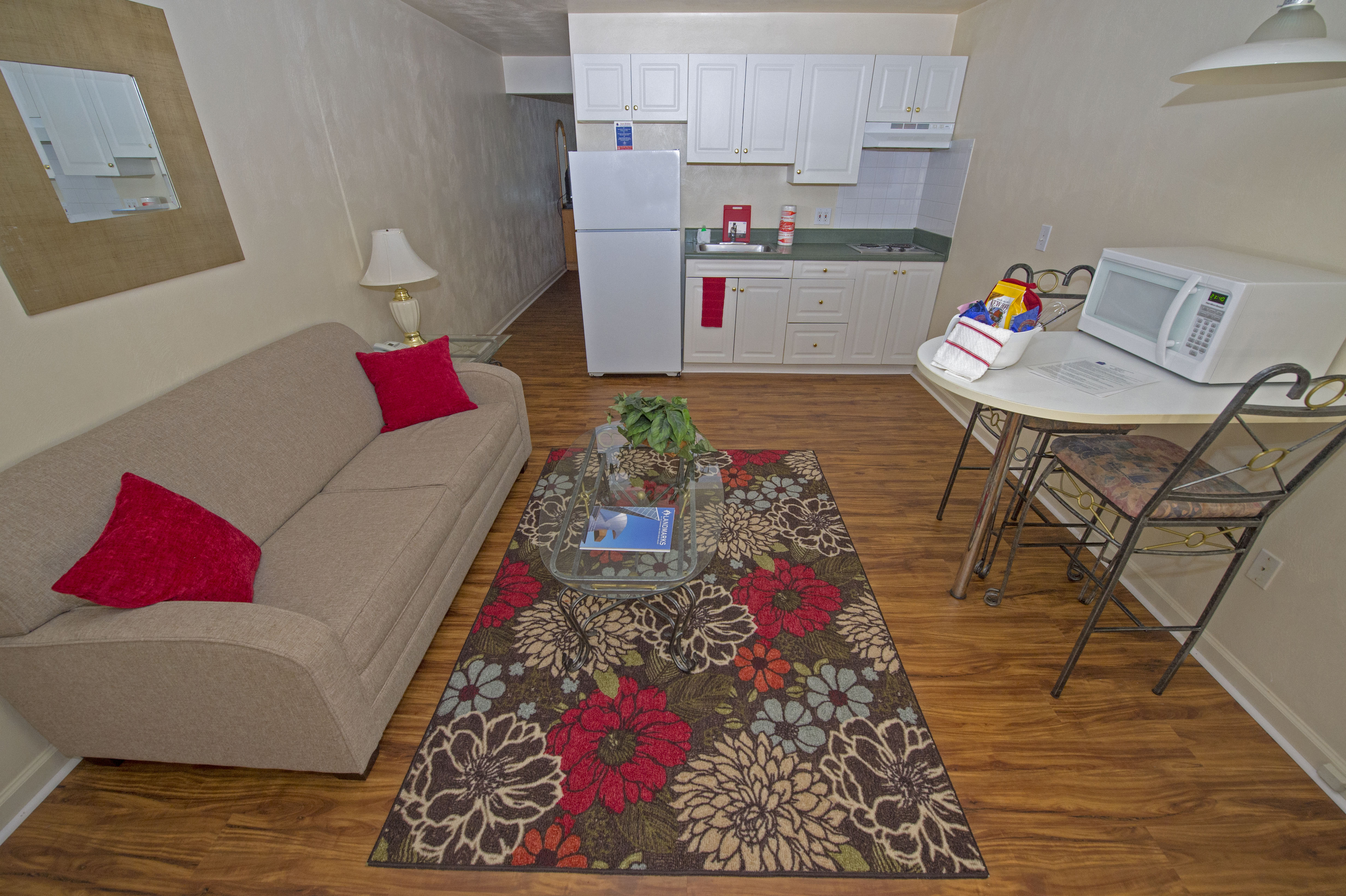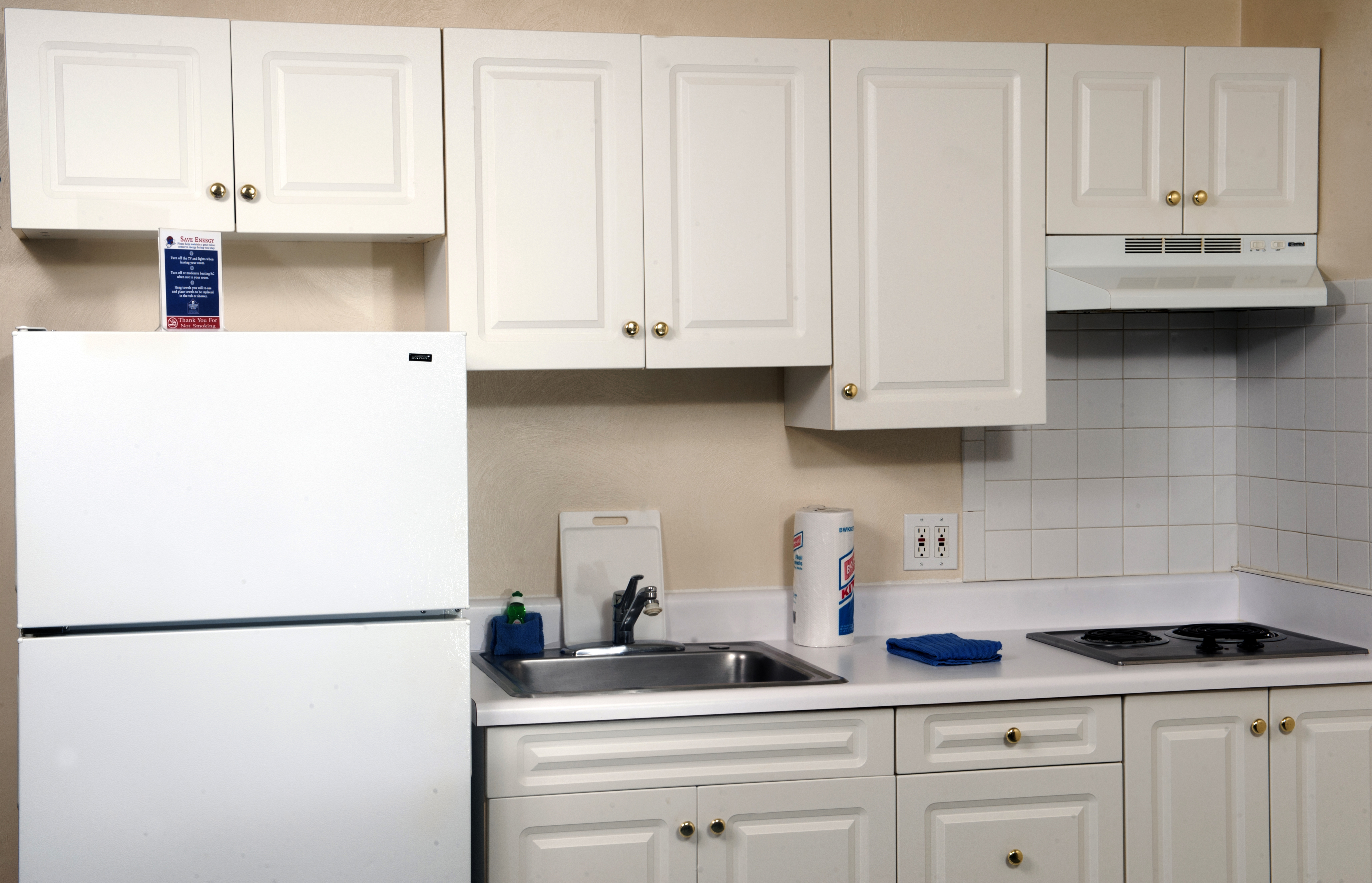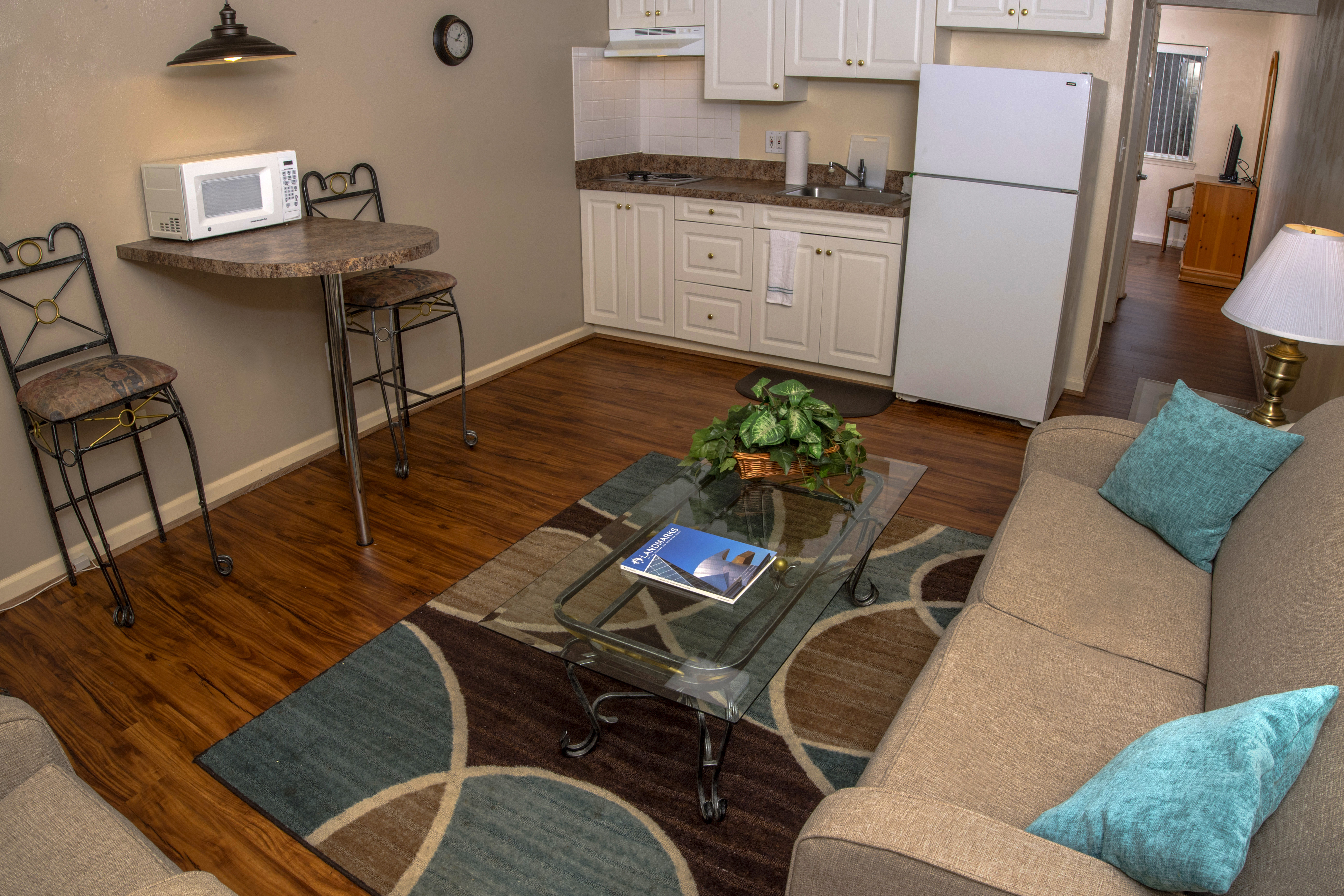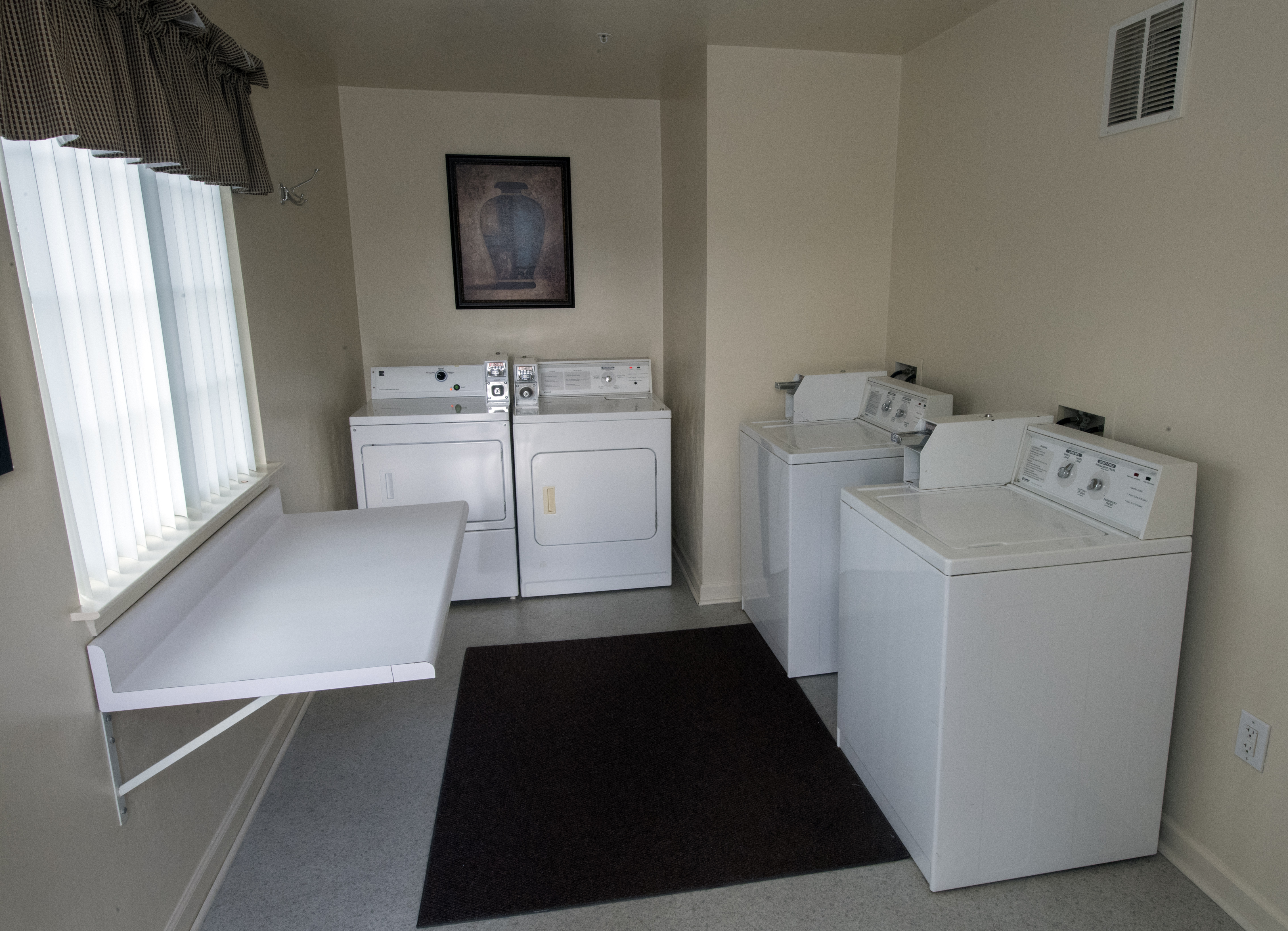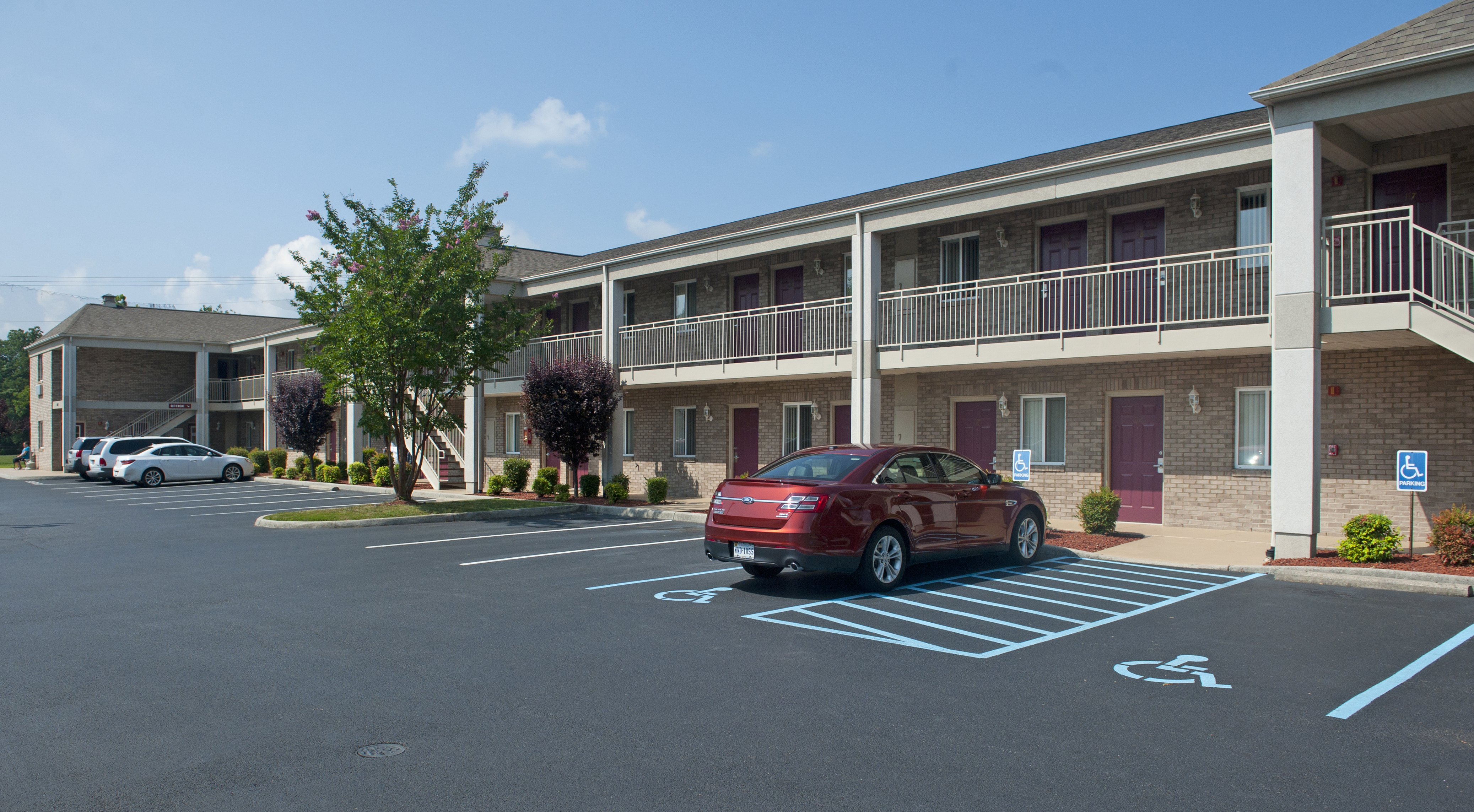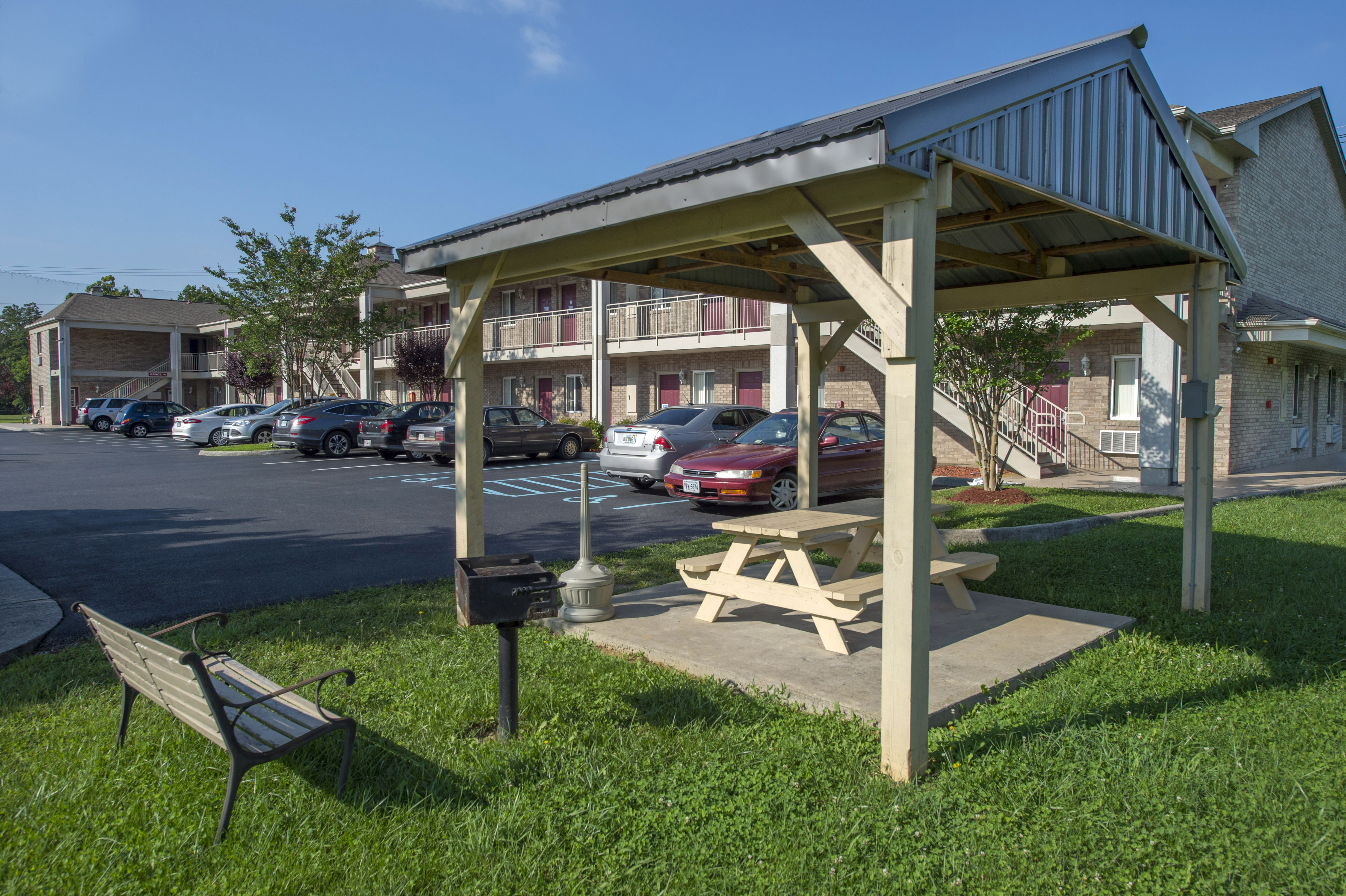 To Make a Reservation, Call 888-334-5920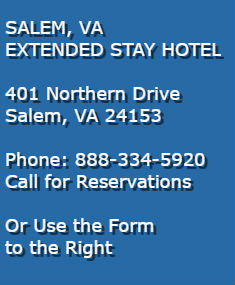 Salem may be a geographical neighbor to the City of Roanoke, Virginia, but they are very much separate cities with separate identities.
Salem is a college town (Roanoke College) with a small town feeling. It has a beautiful downtown where you can get a great meal at one of the many restaurants or purchase your own fixin's at the Farmer's Market. Plus, the larger shopping opportunities in Roanoke are just minutes away.
Affordable Corporate Suites of Salem has a unique history. It sits on what was once the largest amusement park in the region, Lakeside. There are still small pieces of the wooden roller coaster visible.
There is shopping conveniently located and a golf driving range next door (so bring your clubs!).
Our fully furnished suites include all utilities, HDTV with HBO and DVD player, phone service and free high-speed Internet. Weekly housekeeping provides your towels and linens. The separate bedroom has a queen-sized pillow-top bed and large closet. The kitchen has dishes and full-sized appliances. There are laundry facilities on site. All locations are smoke free.
Read Our Reviews or Leave a Review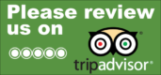 Guest Reviews
Scott B Meredith from Salem. VA: Nice location. Stores and restaurant near by. Very friendly staff. Debbie and Andrea go above and beyond to make sure your stay is enjoyable. Highly recommend affordable corporate suites if your looking for a relaxing peaceful stay. The staff at the Salem, VA. Location are very friendly. Rooms are fully furnished with everything you need.
Refest Bobo of Tallahassee, FL: "This is my second stay with Affordable Corporate Suites and both locations, Salem and Overland Drive management was fantastic. This trip was over the July 4th holiday and traffic was horrible. I was traveling with my 8 year old granddaughter and had reservations for Friday and Saturday night. Due to traffic issues, we could not make it on Friday and did not make it until Saturday afternoon. I was afraid to drive over the mountains on Interstate 81 so late at night so we had to spend the night in North Carolina with relatives. I told Jean this just to let her know but not expecting her to not charge for the reservation like most chains would have done. I will use Affordable Corporate Suites the next time I am in town. I was not able to get by the office and Jean  took my credit card information over the phone after my stay and had arrived back at home. It was like staying with a relative. I love Affordable Corporate Suites and the employees that work there are wonderful!!!"
Robin S., from Hillsborough, NC: This hotel is my go-to place to stay whenever I am in the Roanoke/Salem area! The rooms are neat, quiet, well appointed, and Debbie ensures everyone is happy with their room. She is also the person to go to for finding places to eat, things to do, and unusual places to visit in the area. I return almost every year and wouldn't miss an opportunity to stay here.
Leilani from New York says, "We were very satisfied with the apartment location and staff. Would definitely stay here again."
John Heitz, from Delray Beach FL: "My wife and I stayed at the Salem location for a month. Debbie made our stay very comfortable. She is very customer oriented. We will definitely stay there on our next visit to Roanoke and will recommend your hotel to others."
Bill from North Carolina says, "Always enjoy our stay!"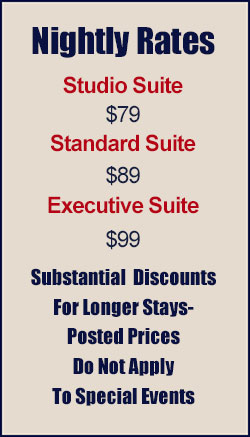 Amenities:
More than just a room - everything you need to be productive or just kick back and relax.
Fully equipped kitchen with full-size appliances
HDTV with HBO and DVD player
Free local calls
High-speed Internet access and Wi-Fi

Closed-circuit television monitoring for extra security

Weekly housekeeping with towels and linens
On-premise laundry facilities
Iron and full-sized ironing board
Utilities included
Free onsite parking
Smoke-free and pet-free
No minimum stay
Affordable Corporate Suites - Salem VA