Roanoke VA - Affordable Corporate Suites - Lanford St
Photos show newly renovated rooms with hardwood floors.
To Make a Reservation, Call 888-334-5920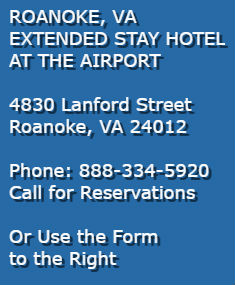 It's The Star City of the South. Roanoke started as a railroad town, but has grown with the times. Today, it is home to the largest medical center in the state and its investment in biomedical developement continues to fuel the region's prosperity. A new medical school and a medical research facility have opened recently and are achieving national prominence.
Downtown Roanoke continues to grow. The oldest farmer's market in the state is open for business every day and the new Taubman Museum of Art sets the standard in both the exhibits and the unique architecture of the building.
Our Lanford Street location is just minutes from the Roanoke Regional Airport and Valley View Mall as well as I-581, it is the most convenient location in the region. Built on a former walnut grove, it is surrounded by trees. Three buildings gives it a "campus" feel and a real sense of community.
Our fully furnished suites include all utilities, HDTV with HBO and DVD player, phone service and free high-speed Internet. Weekly housekeeping provides your towels and linens. The separate bedroom has a queen-sized pillow-top bed and large closet. The kitchen has dishes and full-sized appliances. There are laundry facilities on site. All locations are smoke free.
View our Suites
Read our Reviews or Write a Review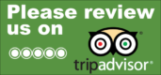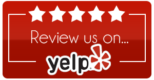 Reviews from our Guests
Jessica Earnest from Princeton, WV (8-5-2017) - Absolutely beautiful! Very clean and quite, happy this was the decision made for a place to stay! Highly recommend!!!
Mark G. from Roanoke, VA: "I thoroughly enjoyed my brief stay at ACS on Lanford Street... Pam and her crew are all very professional and they do an amazing job keeping all the rooms spotless and welcoming (and always with a friendly smile)... I would absolutely stay here again and I will surely recommend ACS to others who are looking for something "special"."
Rae from Austin, Tx, says: "WOW - a perfect place to spend the week! I give this property two thumbs up and would certainly stay again if I am in the area. I would DEFINITELY recommend this property to those staying short or long term. The apartment was clean and well maintained. The bed was very comfortable and there is a strict smoke-free policy. The kitchen has the basics and was perfect for me to be able to prepare my own meals. Cable TV and wireless internet are included. Pam and her team are very professional and went out of their way to make sure that I was comfortable and had everything that I needed."
John from Virginia says, "I am a big fan of this place."
Brent from Georgia says, "Really enjoyed my stay there for 6 months. The staff was great. Would stay again."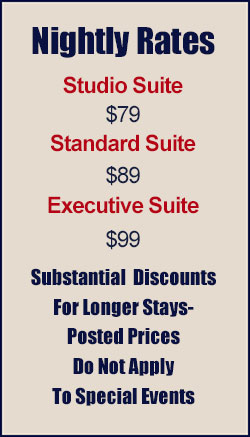 Amenities:
More than just a room - everything you need to be productive or just kick back and relax.
Fully equipped kitchen with full-size appliances
HDTV with HBO and DVD player
Free local calls
High-speed Internet access and Wi-Fi

Closed-circuit television monitoring for extra security

Weekly housekeeping with towels and linens
On-premise laundry facilities
Iron and full-sized ironing board
Utilities included
Free onsite parking
Smoke-free and pet-free
No minimum stay
Affordable Corporate Suites - Roanoke Va - Lanford Street