Harrisonburg VA - Affordable Corporate Suites
To Make a Reservation, Call 888-334-5918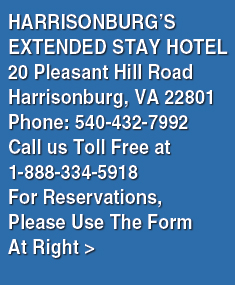 Harrisonburg is more than just the home of James Madison University. Sure, this world-class university is home to over 17,000 students and a NCAA Division I-AA National Football Championship team. And, of course, Affordable Corporate Suites is proud to house visiting guests, relocating professors and other academic friends. But we are just as proud of the engineers and technicians from Coors Brewing who stay. And the developers and staff of world-famous Rosetta Stone (the language-learning company) who make us their temporary home are wonderful. And we will treat you with the same hospitality when you stay.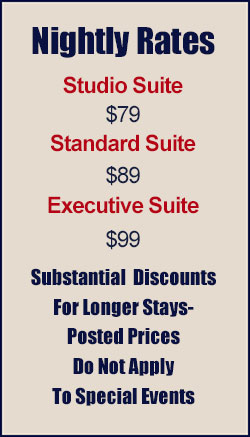 Nestled in the heart of the Shenandoah Valley, our Harrisonburg location is great for Civil War buffs who visit many of the local historical sites or cave dwellers visiting Luray Caverns.
Located off South Main Street, less than a mile from downtown and campus, this quiet location is ideally situated at the edge of a wonderful residential neighborhood. The tree-lined property truly has a home-like quality.
Our fully furnished suites include all utilities, satellite TV with over 100 Channels, HDTV with HBO and DVD player, phone service and free high-speed Internet (both Ethernet and Wifi). Weekly housekeeping provides your towels and linens. The separate bedroom has a queen-sized pillow-top bed and large closet. The kitchen has dishes and full-sized appliances. There are laundry facilities on site. All locations are smoke free.
Read Our Reviews or Review Us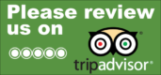 Guest Reviews
Dwayne Westbrook of Richmond, VA: First and foremost the service began at my arrival, the manager Shelia was wearing dual hats one as manager and the other as my mom. The suite was just like being home and was so peaceful, the maid whom I met as well was awesome. Anytime I'm in the area I will stay there. Thank you so much for living up to your advertising, great experience great stay.
David Hibbard of Glassboro, NJ: "What a wonderful and affordable place to stay. The facilities were extremely clean and pleasant and quiet.. My wife and I enjoyed every minute of our stay - hated to leave - felt like home!!"
Thomas Prufer of Munich, Germany, left this long review, which we appreciate: "This is a great place for an extended stay. The rooms are: bedroom, bathroom and a living room with a kitchenette; sink, stove, microwave, toaster, coffee maker, fridge/freezer combo. There's china, glassware and cookware; pots, pans, a sieve for pasta, knives, and other cookware. Cooking meals is not a problem with the equipment that's there.
"When I arrived, I found a large package of complimentary pancake mix, syrup, coffee and filters. So you're set if you arrive tired and don't want to shop for food immediately. There's plenty of shopping and restaurants nearby, and ample parking out in front.
"The rooms are simple and basic. A maid comes once a week to clean and change sheets and towels. I like to stay here because I can cook my own food, and I prefer to make my own bed, and so I get my 'own' place at a very competitive price. My room was very clean.
Amenities:
More than just a room - everything you need to be productive or just kick back and relax.
Fully equipped kitchen with full-size appliances
Satellite TV with over 100 Channels
HDTV with HBO and DVD player
Free local calls
High-speed Internet access and Wi-Fi

Closed-circuit television monitoring for extra security

Weekly housekeeping with towels and linens
On-premise laundry facilities
Iron and full-sized ironing board
Utilities included
Free onsite parking
Smoke-free and pet-free
No minimum stay