Our Values
When you first step into your suite at Affordable Corporate Suites, we expect you will say "Wow! This is much nicer than I expected." Because that is what almost everyone says or thinks they first time they enter one of our units.
The reason: We work hard to exceed your expectations!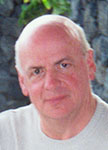 Hi, I'm Lance Copperman, president and owner of Affordable Corporate Suites. I built this chain of small extended-stay hotels in Virginia and North Carolina over the past 20 years to meet what I saw as an unmet need in the marketplace: Clean, reliable, affordable extended stay hotels for business travelers, families and the guests of local companies and residents.
You will not find a better combination of quality, price and service in or near the cities and towns we serve. Here's what I'm talking about:
• Stay more than a week and your nightly rate is only about $40!
• All rooms are kept spotlessly clean, your sheets and towels are changed weekly, and we have a convenient laundry facility on-site.
• We dry clean the bedspreads in every unit between guests! (No dirty, musty bedspreads like you find in a lot of other hotels.)
• We now have introduced pillow-top mattresses in most of our units, for a great night's sleep.
• No smoking, no pets, and frequent cleaning means each suite smells fresh and clean when you walk through the door. How often do you encounter that when you travel?
• Our hotel managers live right there on the property so they are always accessible and dedicated to taking care of our guests.
• We constantly upgrade our amenities, such as providing flat screen TVs and HD cable in all rooms, as well as Wifi Internet.
• Each suite has not only a full kitchen but pots, pans and utensils so you can fix and enjoy a full meal anytime you like.
• So you see, our suites are almost like bed-and-breakfasts. We only have about 30 suites per hotel, and a warm friendly atmosphere. You're gonna love staying here, as countless others have. Really, "We WILL exceed your expectations."
• You get all this value for under $40 a night staying a week or longer! Our low overhead (no big corporate offices) and do-it-ourselves maintenance allow us to offer low prices and great value you won't find anywhere else.
• We promise you will be satisfied with your room during your stay or we will refund any unused portion of your room charges.

By the way, I personally visit every hotel for an inspection and any needed improvements every single week! I'm a hands-on guy who often gets mistaken for the maintenance man when I get down on my knees to make a repair. In my "spare time" I enjoy my farm outside Roanoke, Virginia, taking care of 8 horses, 22 other animals and a lot of land. I look forward to meeting you at one of our hotels soon!
Sincerely yours,
Lance Copperman
Owner and Founder