Roanoke VA - Florist Rd - Affordable Corporate Suites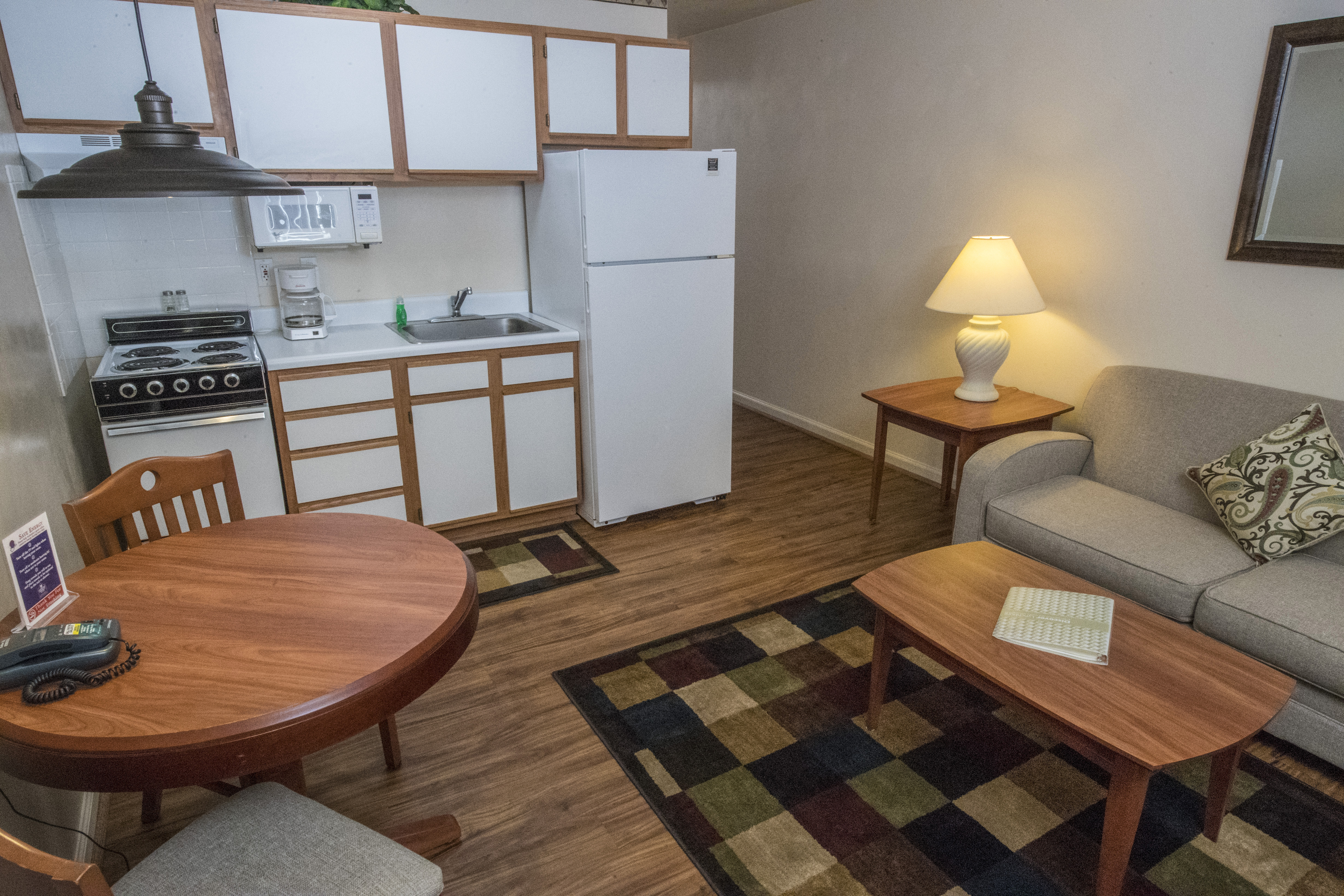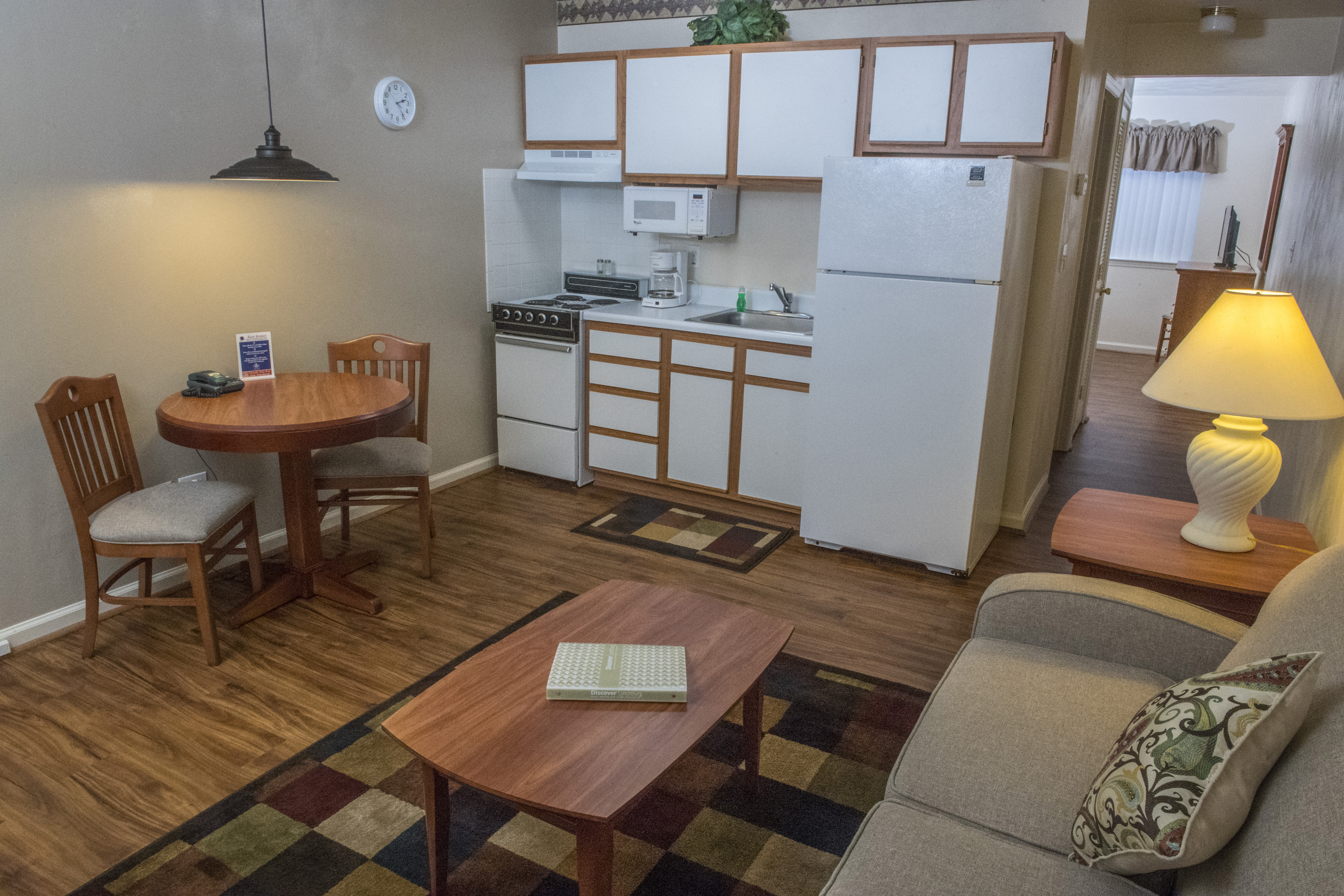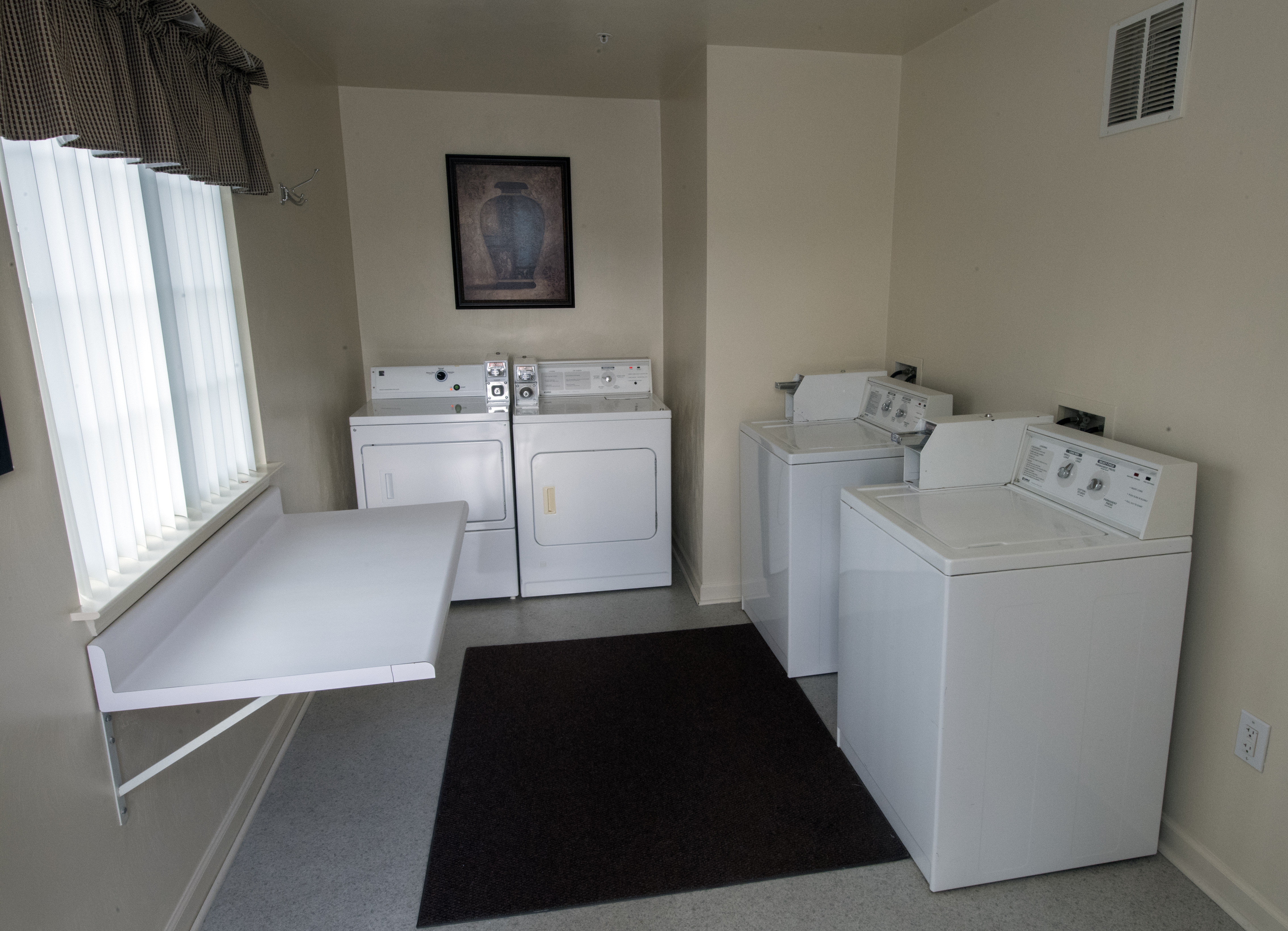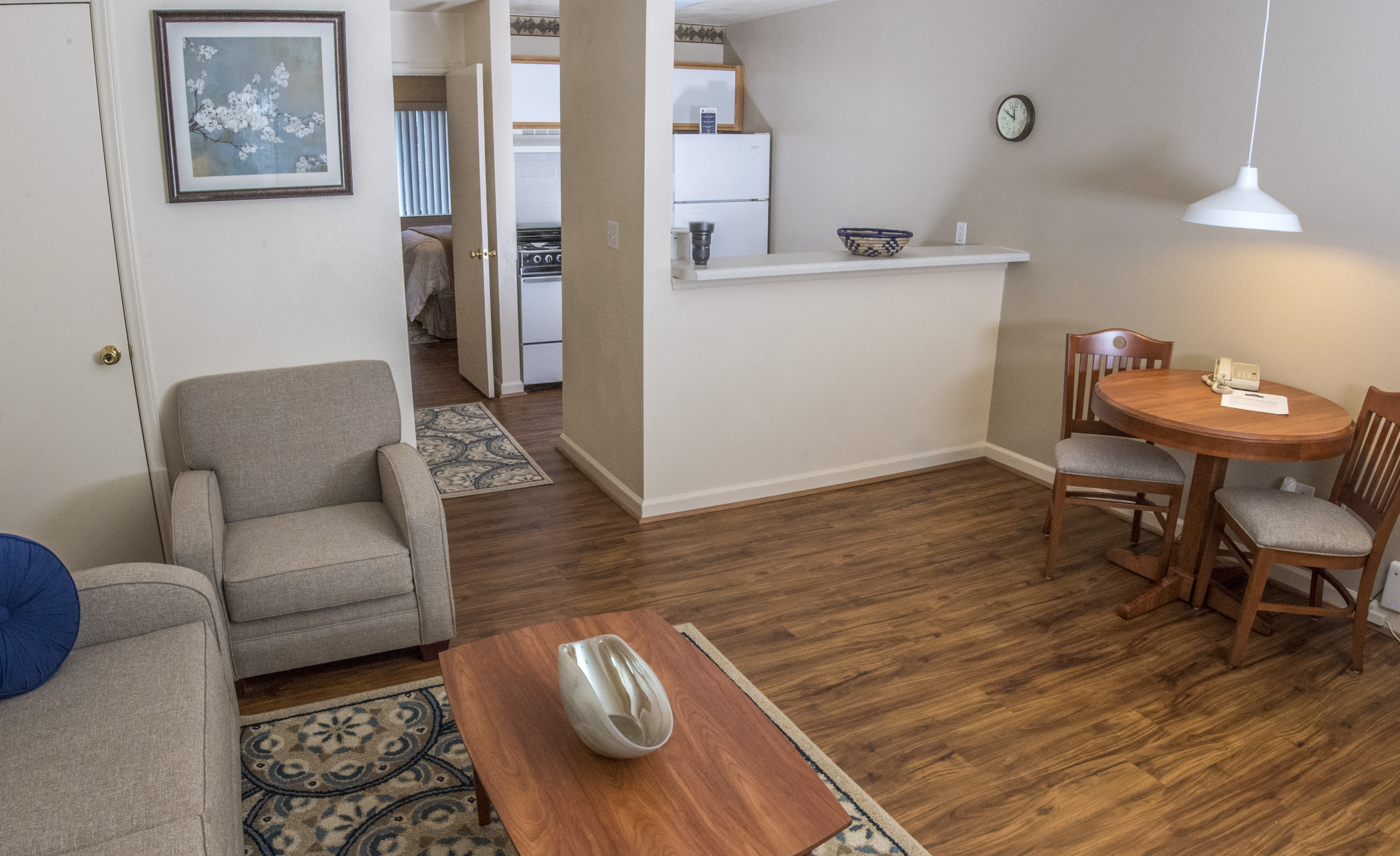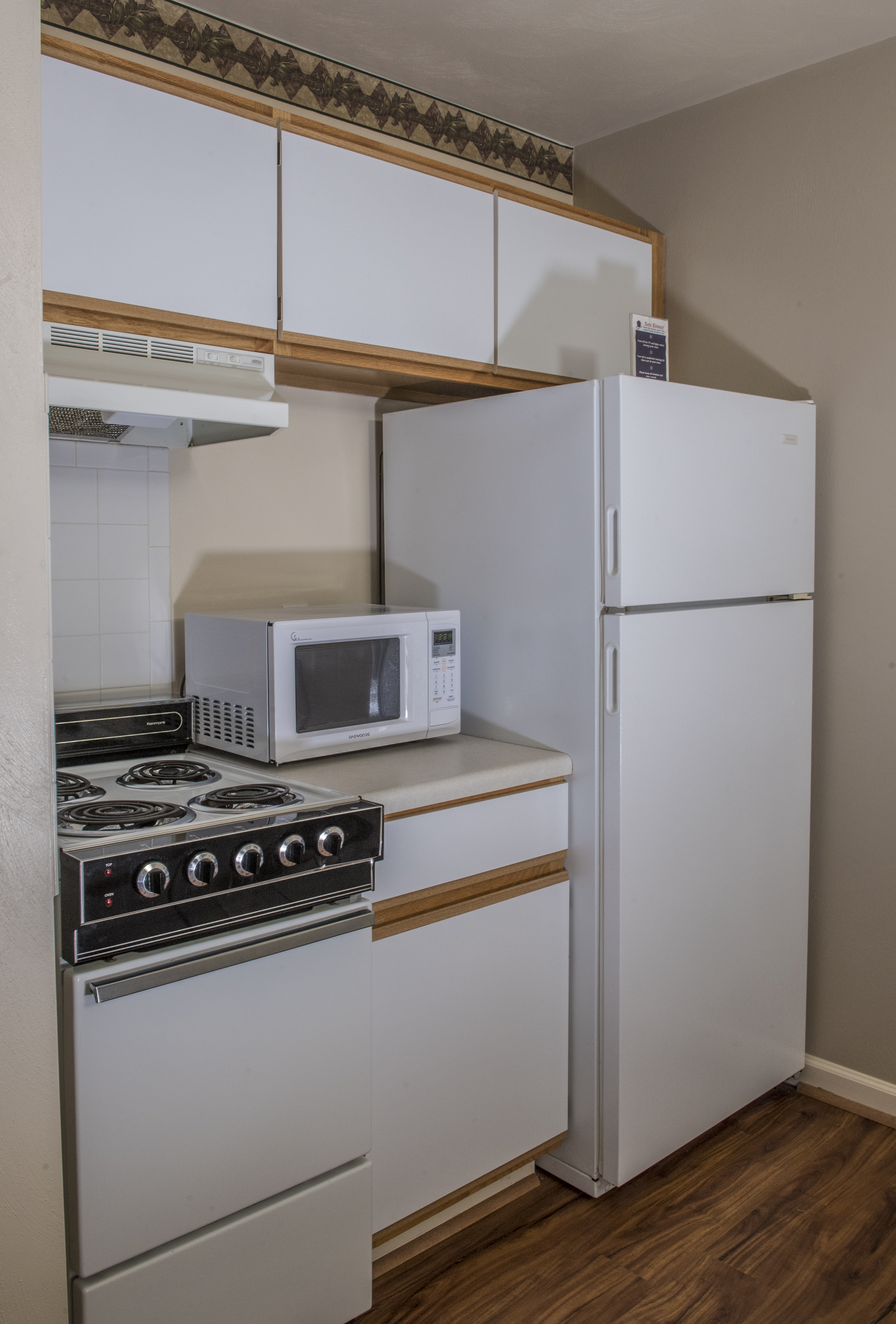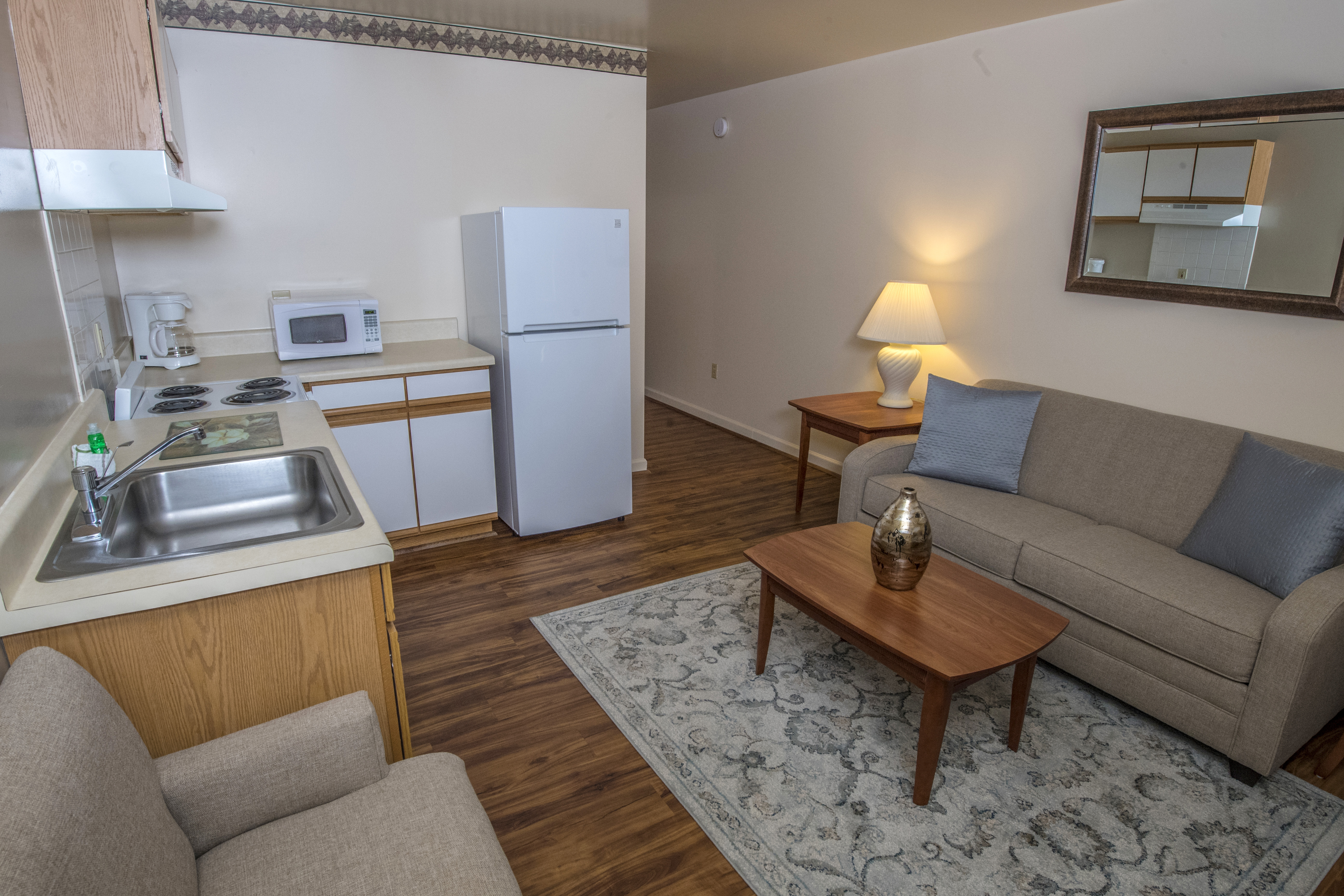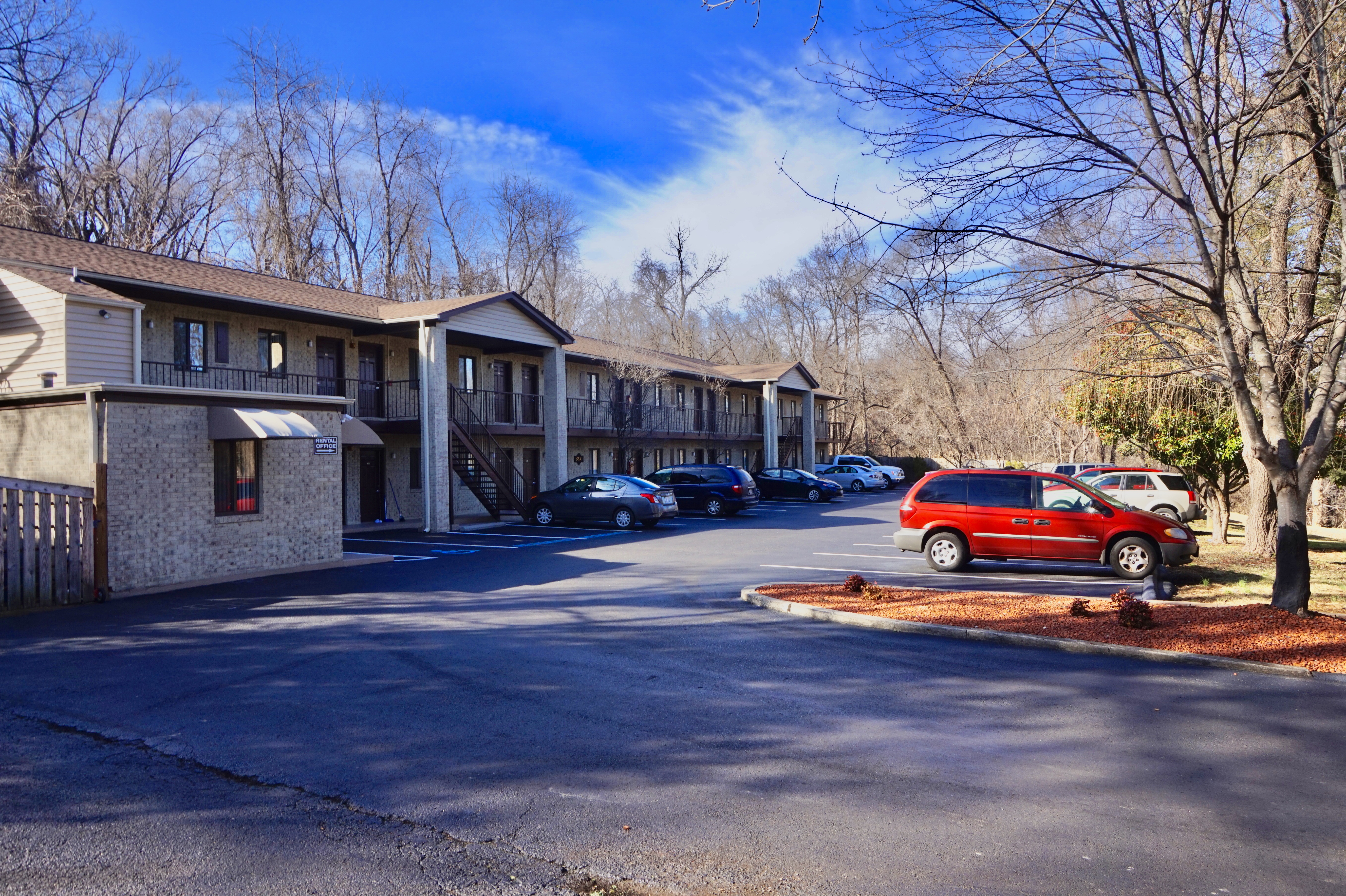 To Make a Reservation, Call 888-334-5920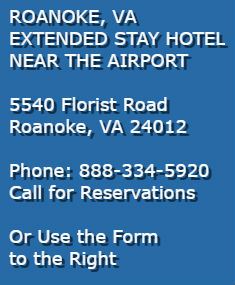 It's The Star City of the South. Roanoke started as a railroad town, but has grown with the times. Today, it is home to the largest medical center in the state and its investment in biomedical development continues to fuel the region's prosperity. A new medical school and a medical research facility have opened recently and are achieving national prominence.
The downtown continues to grow. The oldest farmer's market in the state is open for business every day and the new Taubman Museum of Art sets the standard in both the exhibits and the unique architecture of the building.
Our Florist Road location is set in a wooded area with a quaint par-3 golf course down the street. The Roanoke Regional Airport is under two miles away as is the region's best shopping and dining.
Our fully furnished suites include all utilities, satellite TV with over 100 Channels, HDTV with HBO and DVD player, phone service and free high-speed Internet. Weekly housekeeping provides your towels and linens. The separate bedroom has a queen-sized pillow-top bed and large closet. The kitchen has dishes and full-sized appliances. There are laundry facilities on site. There is a security deposit required. All locations are smoke free.
Read Reviews or Write a Review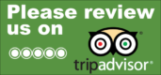 Roanoke, VA - Florist Road Customer Reviews:
Tricia from Powhatan, VA (10-31-17): Very clean facility. Had everything we needed. Staff was very friendly and helpful. Will be staying there again.
Ian of Roanoke, VA - Everything needed was provided, and the staff was very friendly. That was the best sleep that I had had, in a long time. It is a great place, for anyone looking for a place to stay.
Lydia Wilborn of Mountain Pine, AR - This was a very good place to stay while I was on a 60 day Work Detail for the Federal Government very close to everything you need. Clean and Safe.  Pam was so Great very pleasant to work with. Thank you.
Wilson from Roanoke says, "Spent four months at this location and never had one single issue."
Bruce from Arizona says, "A very good place to stay. Very quiet. Resident manager was excellent."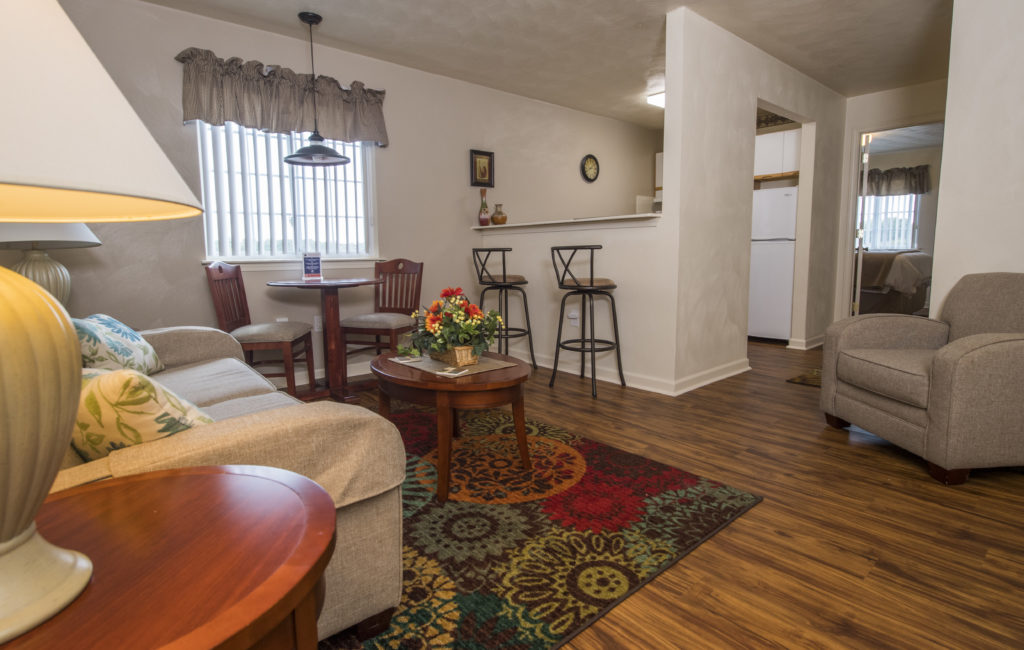 Amenities:
More than just a room - everything you need to be productive or just kick back and relax.
Fully equipped kitchen with full-size appliances
Satellite TV with over 100 Channels
HDTV with HBO and DVD player
Free local calls
High-speed Internet access and Wi-Fi

Closed-circuit television monitoring for extra security

Weekly housekeeping with towels and linens
On-premise laundry facilities
Iron and full-sized ironing board
Utilities included
Free onsite parking
Smoke-free and pet-free
No minimum stay
Affordable Corporate Suites - Roanoke VA - Florist Road