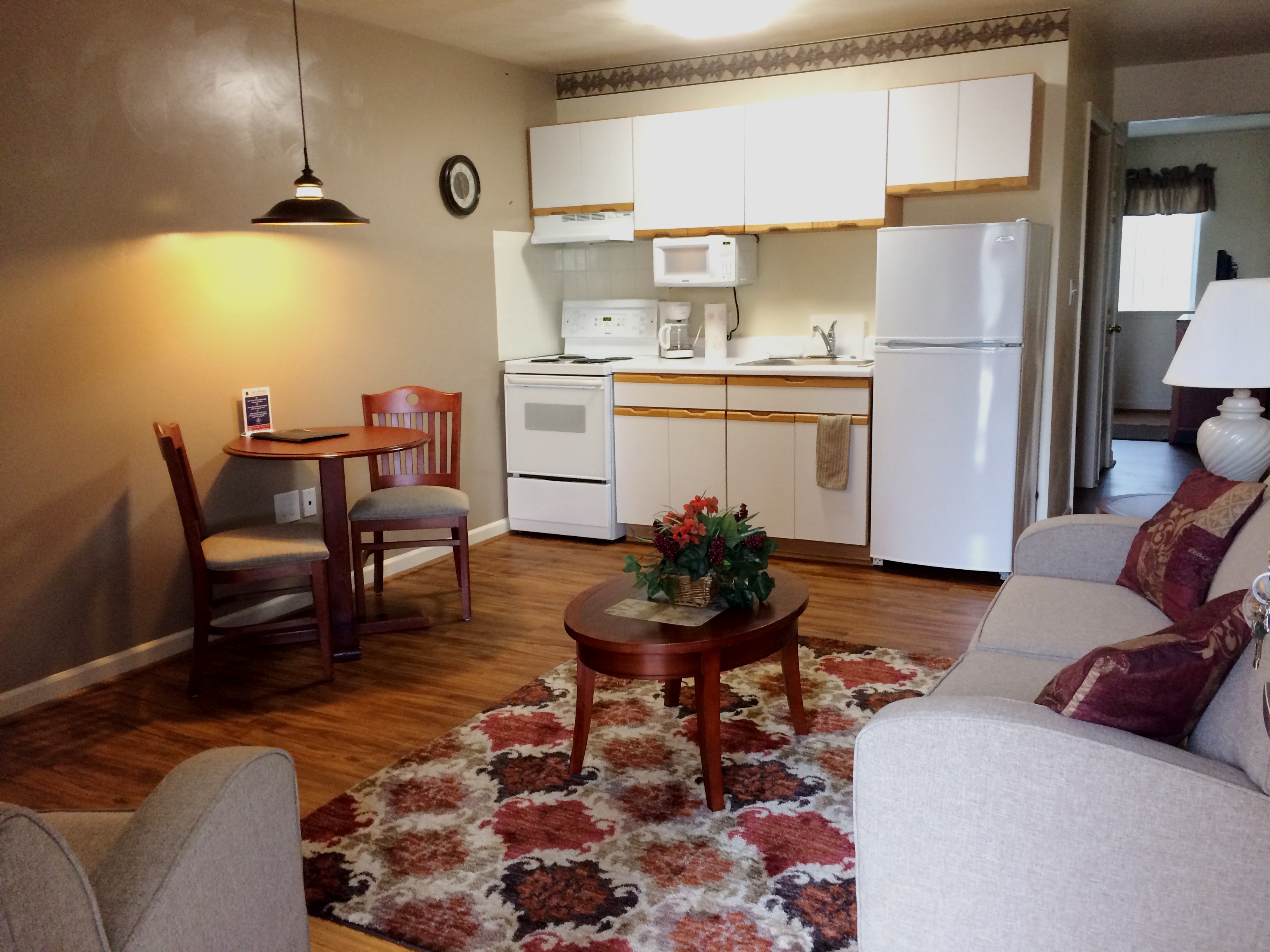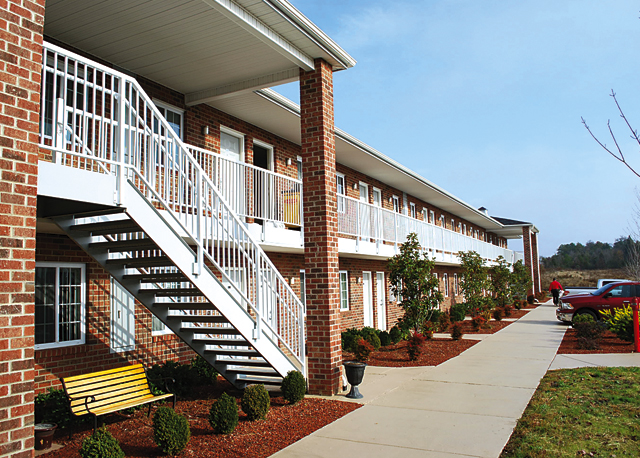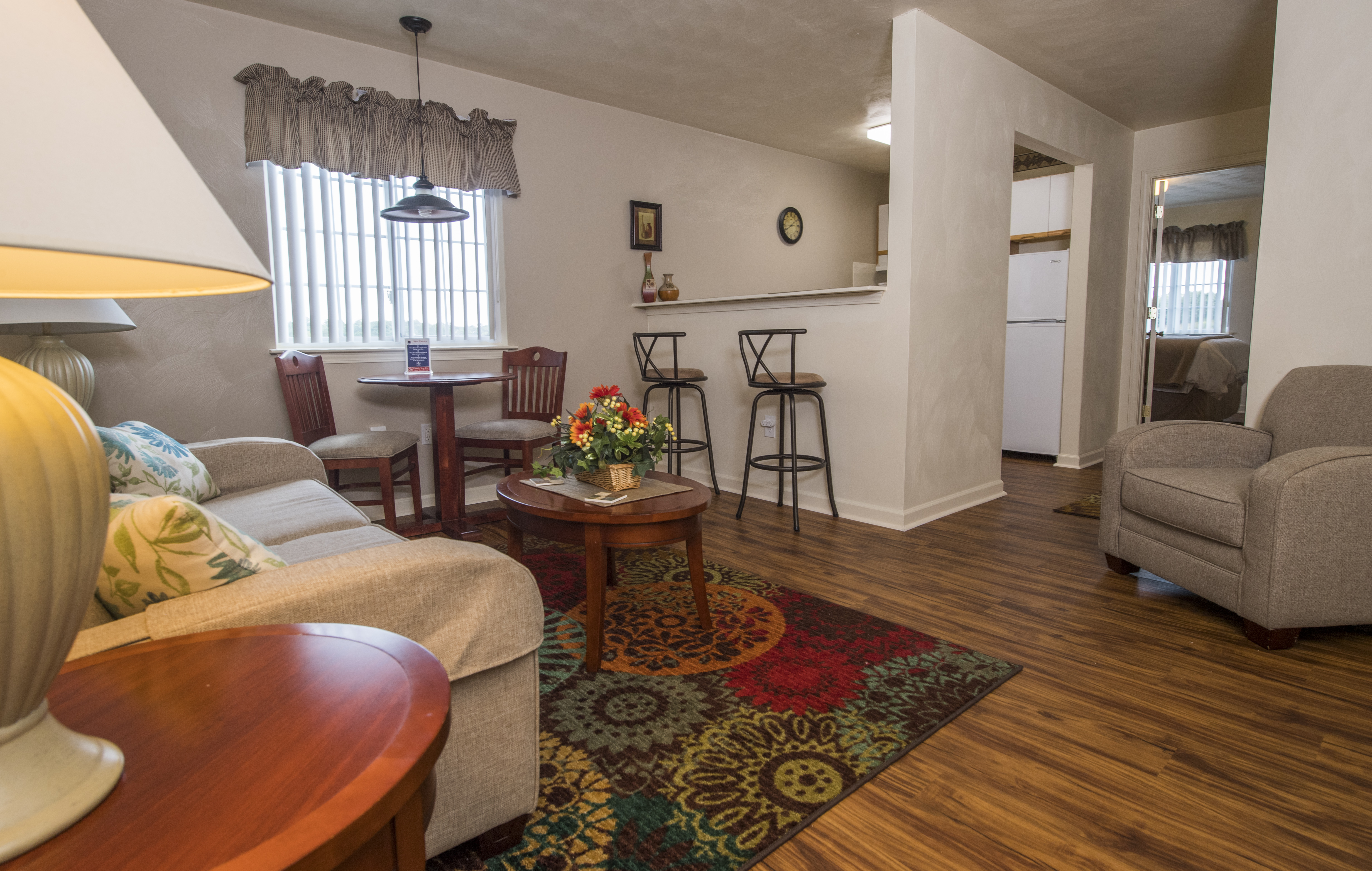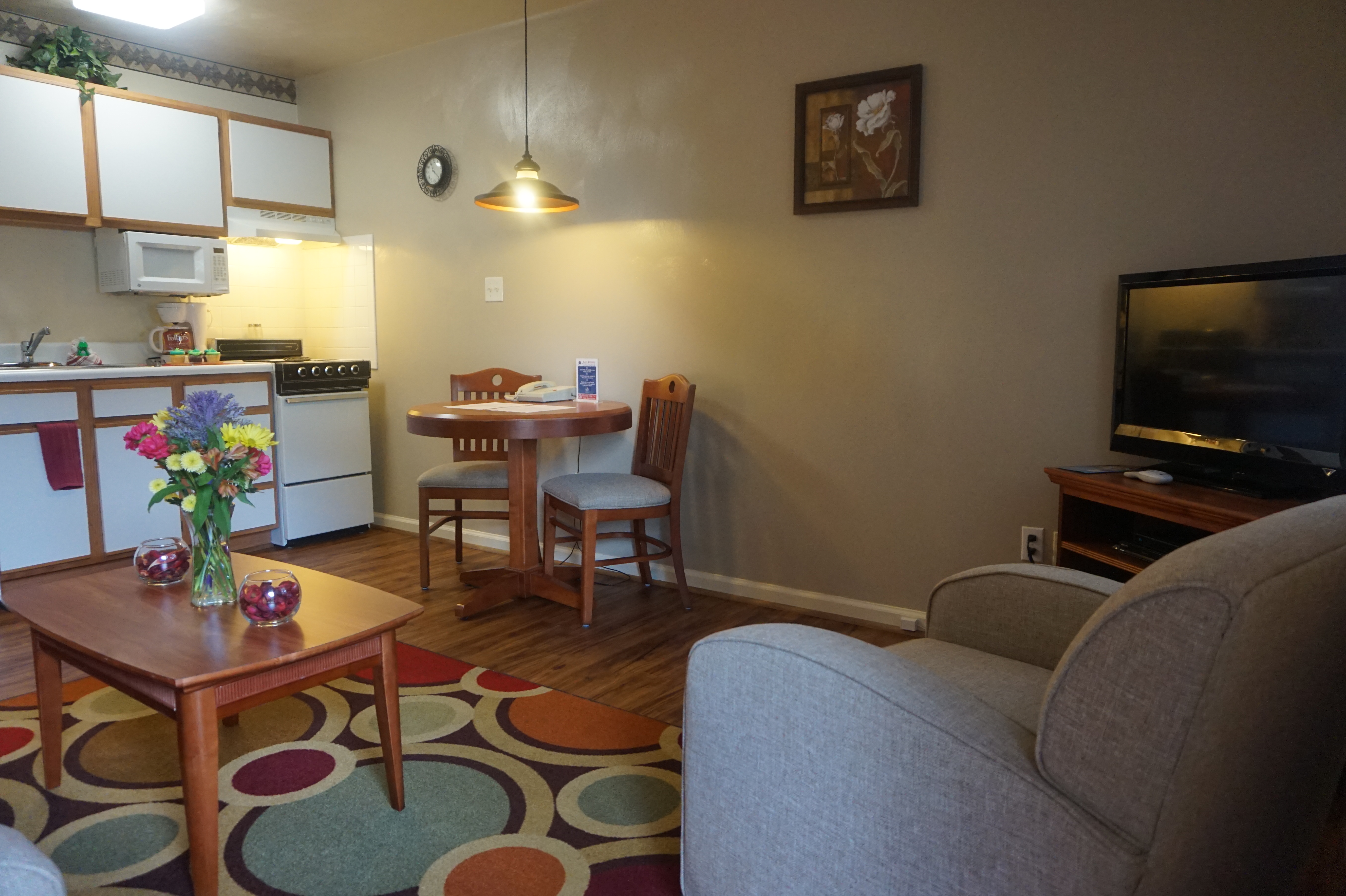 WELCOME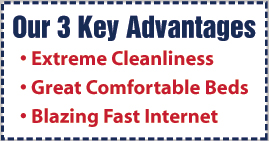 Affordable Corporate Suites provides spacious, upscale accommodations which are truly affordable, with all the amenities you need to be comfortable while you're on the road. With eleven locations in Virginia and North Carolina, our guests find our suites convenient for business travel, relocation, temporary housing or vacations.
We offer three key advantages over competing hotels:
Extreme cleanliness - Our Number One corporate initiative that the owner Lance Copperman stands for. Look at the customer reviews to see how much it's appreciated by customers!
Blazing fast internet – We offer the highest-speed Internet available from commercial providers in each community, including both plug-in Ethernet and Wifi throughout each facility.
Great comfortable beds – High-quality, pillow-top mattresses guarantee you a good night's sleep in our quiet hotels!
Every suite has a full-sized kitchen so you can cook and eat on your own schedule. A separate bedroom makes it more comfortable... more like home. Spend more time relaxing and less money on your next trip for business or leisure.
Our extended stay amenities include queen-size beds in every suite, weekly housekeeping service providing fresh towels and linens, Satellite TV with over 100 channels in both the living room and bedroom, DVD players, laundry facility, telephone, and free high-speed Internet. All units are non-smoking, and we now offer limited units with King size beds.
Click here to take a visual tour of our suites, then call the location of your choice to make a reservation!
What You Can Expect
At Affordable Corporate Suites, our goal is to exceed the expectations of our guests. You can expect a clean, comfortable living space with the most modern and updated furnishings and decor. Enjoy your home away from home at Affordable Corporate Suites.
The reason: We work hard to exceed your expectations!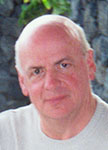 Hi, I'm Lance Copperman, president and owner of Affordable Corporate Suites. I built this chain of small extended-stay hotels in Virginia and North Carolina over the past 30 years to meet what I saw as an unmet need in the marketplace: Clean, reliable, affordable extended stay hotels for business travelers, families and the guests of local companies and residents.
Take my word: you will not find a better combination of quality, price and service in or near the cities and towns we serve. Here's what I'm talking about: (Read more)
Recent Testimonials
Tricia from Powhatan, VA (10-31-17): Very clean facility. Had everything we needed. Staff was very friendly and helpful. Will be staying there again.
Jacqueline L of Maryland (8-29-17): The rooms are clean, plenty of space,equipped with everything you might need (furnished). Their rates are reasonable. Also I was given a $25 coupon off the next week I stay @ Affordable Corporate Suites. Professional, friendly service.
Jessica Earnest from Princeton, WV (8-5-2017) - Absolutely beautiful! Very clean and quite, happy this was the decision made for a place to stay! Highly recommend!!!
M. Hoover from Lawrenceville, GA: We stayed for 8 weeks at Kannapolis while doing contract work. Caroline, the manager, sold us on the place and she lived up to every promise. She keeps the place in immaculate condition. It is nicely furnished, roomy and comfortable. It is not your typical extended stay place. There are strict rules on alcohol and smoking that are enforced. Shannon and Amy do a great job getting the rooms ready and cleaning every week.  This is a great value for the money and I will definitely stay again if in the area, as well as look for sites in new areas. Thank you Caroline for making our stay so enjoyable!
Our Locations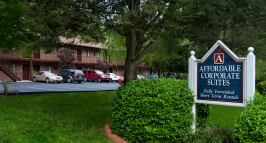 Affordable Corporate Suites provides nightly and extended stay accommodations in the following locations. Click on the links below to learn more and request a reservation:
NORTH CAROLINA
• Concord
• Kannapolis
• Statesville
VIRGINIA
• Christiansburg
• Harrisonburg
• Lynchburg
• Roanoke-Florist Rd.
• Roanoke-Overland Dr.
• Roanoke-Lanford St.
• Salem
• Waynesboro